Youth and Young Adult Social Media Influencer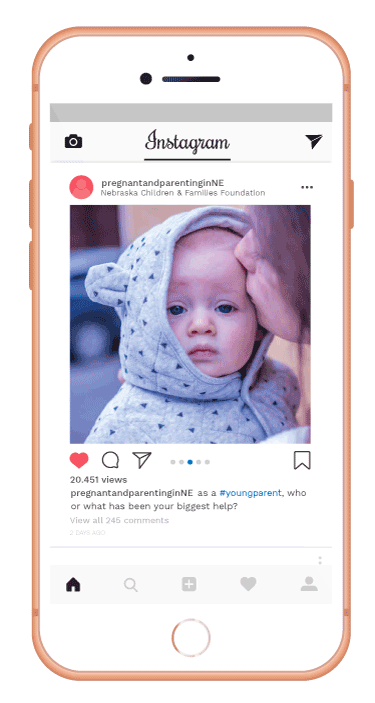 About the position
Thank you for your interest in being a Social Media Influencer for young people in Nebraska! If you love social media and like to share great content that starts conversations, this is the opportunity for you. We are looking for several Social Media Influencers (ages 14-26) that can help us to inform others on topics related to young parents.  
As a social media influencer, you will be asked to: 
Use your own phone or device to share content on your personal Instagram, Facebook, or Twitter accounts weekly 
Report your post metrics every two weeks
Attend at least one training session with staff at Nebraska Children and Families Foundation 
This is a great opportunity to be creative, build your social media skills, inspire others to take care of their needs, and become educated. This is a 4-month opportunity with the potential to extend depending on your performance. Compensation is $100 per week, based on reports and documentation that you completed all requirements of the position (this could be as easy as adding us to your social media so we can see that you post!). 
Please read the expectations for the position, then complete the following application and submit it via email to: 
Crystal Aldmeyer — caldmeyer@nebraskachildren.org
 
Apply Now