---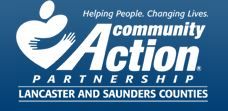 Opportunity Passport is a package of resources to help young people become successful adults with tools for planning your future, saving money for important expenses while learning financial skills.
The goal of the program is to help you purchase assets that are critical to your success. Opportunity Passport participants have paid for:
Cars
College tuition
Investments
Business startup costs
And more
Enroll in the program and you'll get:
Matched savings - You'll open an Individual Development Account (IDA) where you will save for key assets. If you're saving for a car, any money that you saved will be matched 4:1. For all other assets, your savings will be matched 2:1, up to $1,000 per year. For example, if you save $1,000 in your IDA, it will be matched with an additional $2,000, giving you a total of $3,000.
Personal Bank Account - so you can start managing your money like an adult
Financial training opportunities, community connections and volunteer opportunities
Are you eligible?
If you're age 26 or younger with a foster care history, you're probably eligible. Right now, Opportunity Passport is only available in the Omaha area, but Project Everlast is working hard to expand this program across the state.
Get started
The Opportunity Passport in Lincoln and Southeast Nebraska is handled by the Community Action Partnership of Lancaster and Saunders Counties. Contact Sara Drueke via email or at 402-875-9347.