Welcome to the Omaha Project Everlast Council
If you would like more information about Project Everlast Omaha, please contact:
Schalisha Walker
Youth Advisor - Omaha
7101 Mercy Road Suite 106
Omaha, NE 68106
Office: 402.384.4668
swalker@nebraskachildren.org
Brittney Livingston
Central Access Navigator - Omaha
7101 Mercy Road Suite 106
Omaha, NE 68106
Office: 402.384.4666
blivingston@nebraskachildren.org
Updates
December 2015 Update
In December, the Omaha council had two events. On December 1, the Young Ladies Group met and the topic of discussion was healthy relationships. The Young Ladies Group is a collaboration with the UNMC College of Nursing Students that has met on a monthly basis for two school years.
The council celebrated the festive season with our annual Holiday Party on December 17. This year's event was held at the Goodwill Omaha location near 72nd and Ames Ave. Attendees enjoyed a photo booth, dinner catered by Hy-vee and holiday gifts that were given to Project Everlast members from partner agencies. During the event, voting took place for the new members of the Small Committee. The elected members were announced after the first of the year and will serve a six-month term with re-elections in June of 2016.
Know Your Health Series
Project Everlast Omaha has partnered with University of Nebraska Medical Center (UNMC) Nursings Program to bring educational health topics to our council. It is very imporant to understand your health. We have kicked off this series learning about CPR and the Heimlich Maneuver.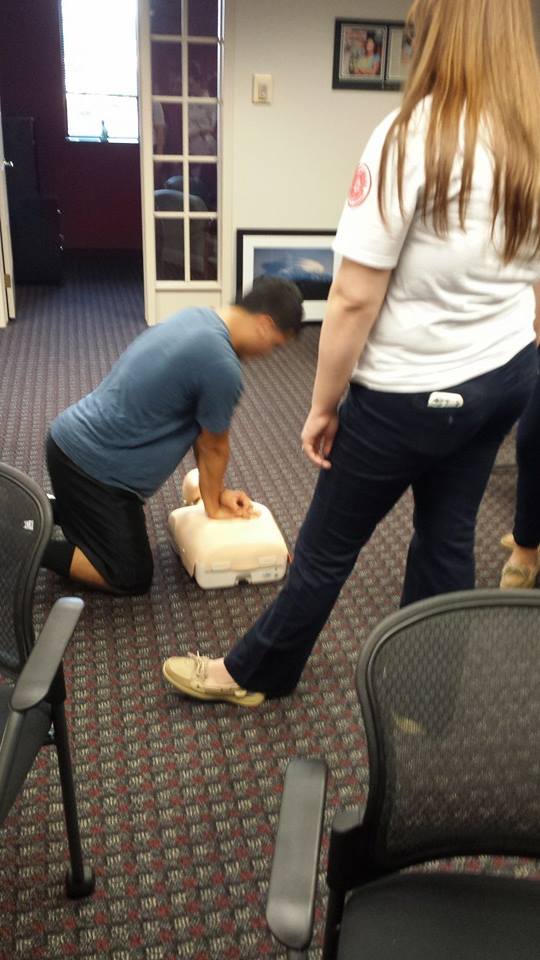 Summer 2014 Update
Project Everlast Omaha had a very eventful summer!
In June, our council had our 2nd Annual Friends, Siblings, and Family Carnival Event. It was a wonderful day for our young people to come with their friends and family to enjoy activities like face painting, magic tricks, yard games, kick ball, volleyball, balloon animals, live music entertainment and even food and drinks! We had 60+ people in attendance.
In July, our council took an educational adventure to the Wild Life Safari. We learned about many different types of wild life that are living in our very own state. The young people will even fortunate enough to watch staff feed the animals. We got so lucky that we were able to see the new born wolves that had just recently been born. We drove around the entire park, allowing the young people to take many pictures of course.
Also, in July the Omaha Council took 3 young people to the Summer PEER event. Which is Project Everlast Enrichment Retreat. At this event the young people discussed many different topics about Bridge to Independence Program, Affordable Healthcare Act, How to Advocate for your self, and how to tell your story. The young people from Omaha had a chance to meet with all the council across Nebraska. It was a really awesome opportunity to discuss what other councils are doing.
In August, the Omaha Council was busy! We enjoyed a lovely enrichment day at the Henry Dorly Zoo, the Lincoln council joined as at these event. The young people were able to explore the entire Zoo and learn about how different animals live in different environments. It was a beautiful day! A Special thanks the Henry Dorly Zoo for allowing our program to have special pass so we could take so many youth. It was a very wonderful event.
We also were able to go to Mahoney State Park, since we had some a busy summer we wanted to give the young people a chance to have fun in the sun. =). We spent an entire Saturday at Mahoney State Park water place. I think the wave pool was the biggest hit!
May 2014 Update
The Omaha Council had a great month. At our Small Committee meeting we had several guest speakers talk to our young people about upcoming events and planning. They also go feedback on how things on the council are going and what they wanted to see the council do in the future.
The council had three members attend the Leadership meeting and provide input on services and programs under Project Everlast.
Recognition Event
The recognition event was a fun filled time for members to come together and celebrate their accomplishments and milestones achieved in the previous year. They walked the red carpet, got goofy in the photo-booth and were served dinner by a wait staff. Trophies and certificates were presented to each member of the council.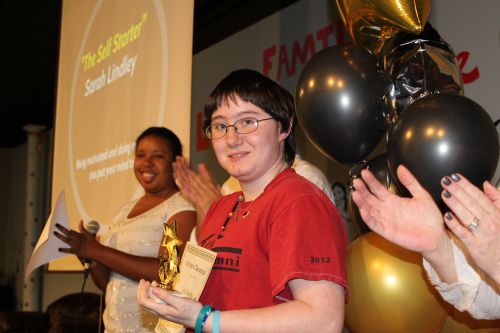 December 2013 Update
In December the Speakers Bureau youth spoke at a training and answered questions from professionals in the audience.
The Christmas party was held on the 19th at the Douglas County CASA office. Youth received their Christmas gift,s ate food and had fun together singing Christmas songs and taking pictures in the candid camera corner. The Christmas gifts were made possible by community donations from private donors as well as Omaha area businesses. Over 50 Christmas packages were given out during the holidays. Thank you donors!
January 2014 Update
In January youth had an enrichment session with Albert Varas from Avenue Scholars on volunteering in the areas they are interested in working in. Youth participated in the Directors Meeting held on January 14th providing feedback on services being provided by Project Everlast and partnering agencies.
Speakers Bureau members spoke at a CASA training class on January 23rd providing insight and tips to the new CASA volunteers.
On January 28th five Omaha members participated in the Systems of Care Conference in Kearney, NE. Youth participated in breakout sessions and provided youth voice and advocacy in the core strategy teams. Youth also helped present the work done in those teams at the end of the day. Youth will continue to be a part of the core strategy team's work as it continues.
The Omaha council recently participated at the annual summer convening. This year we had 3 youth participate. It was fun filled and packed with educational sessions, leadership skill building and wellness sessions. The youth got together with all of the councils across the state and got to bond with old friends and make new ones. Check out the blog for more action!
A recent social was a youth night at the Downtown YMCA. We were able to use the Y for free! We got to do pretty much anything that we wanted. Some of us played basketball, some went swimming, and some brave people went to a Zumba class with me. Then we all shared some pizza. We will definitely be partnering with the YMCA in the future for volunteer opportunities and more youth nights.
No Youth Without a Birthday Treat Project
If you are a current or former foster youth between the ages of 14 and 24, submit your order for a FREE birthday treat from Project Everlast. Take your pick of:
Birthday cake
Cupcakes
Cake pops
Cheesecake
Cookies
Pie
Make sure to include your date of birth, what treats and flavors you would like and the date you would like your treat by. We can accommodate special diets - allergies, food intolerance, etc.
TO SUBMIT YOUR ORDER:
Contact Schalisha Walker at 402-384-4668, Stephanie Clark at 402-707-9050 or email noyouthwithoutabirthdaytreat@gmail.com