Meet Megan - a foster care success story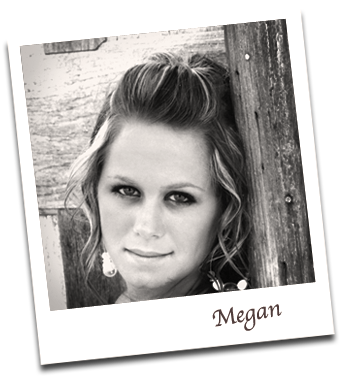 Meet Megan, a young woman with a past full of challenges and a future full of potential. Megan, a 19 year-old freshman at the University of Nebraska–Lincoln, has struggled to find permanency her whole life.


Megan was only 4 years old when her mom died. During that terrible time, her older sister became her source of comfort. When her dad remarried and had two more children, life became more stable. As Megan's beloved older sister became a teenager, she often fought with their dad and was eventually kicked out of the family home. The experience was difficult for Megan, but her relationship with her younger siblings got her through. Soon, fighting erupted between Megan and her dad. She couldn't seem to do anything right in her dad's eyes. She felt empty, alone and unloved.


Unbeknownst to Megan, she had other family who loved her and longed for a connection. Despite a rocky relationship her dad, Megan's maternal grandparents sent weekly letters to her for nine years. Most of these letters were kept from her. While the details of the letters may have been mundane, the message was clear, Megan was loved very much.


While a junior in high school, Megan's home situation changed for the worse. Her dad's cycles of mistreatment were no longer followed by periods of remorse. The verbal and emotional abuse became physical, too. Megan's father was in the process of divorcing her stepmother, which meant separation from her younger siblings. Following one of the worst fights between them, Megan's father kicked her out of the house. Megan's feelings of hopelessness became nearly unbearable.


At this lowest point of her life, Megan chose to break her silence.


With fear and uncertainty, Megan turned to a trusted friend and her parents. She shared her story and asked for help in finding a place to live. Suddenly, Megan felt reason to hope. Megan's grandparents, who had patiently spent a decade loving her from afar, opened their home to her.


Megan moved into her grandparent's home and began to feel something she never had before: a sense of safety, peace and belonging. For Megan, this is her definition of permanency.


Eventually, Megan was adopted by her grandparents. Without them, Megan doesn't know where she would have ended up. Her grandparents have taught her many life lessons, including the power of unconditional love and the importance of permanency. It may not be easy to define, but everyone knows what permanency feels like.