Meet Dillon - a foster care success story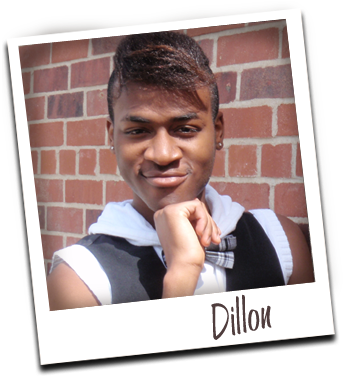 How long have you been in foster care?
I've been in care since I was four years old. I was adopted at seven, but went back into foster care at age 14.


What obstacles have you faced in foster care?
The main struggle has been foster parent matching. Because of my sexual orientation, it was hard for me to find a foster home that fit.


What would you change about the foster care system?
I would change the process for matching youth with foster parents. Many children don't do well in care because the foster parent(s) and young person are not compatible. I would also change the process for teaching youth how to become independent when they age out of care. Many times, foster youth age out without knowing what to do in the real world.


A person's teen years are a process of discovery, whether you're in foster care or not. What have you discovered about your interests and strengths?
I'm interested in all sorts of things. When I was in high school I participated in soccer, art club, academic decathlon, national honor's society, comic book club, senior senate, and minority scholars. But most important has been my involvement in the Project Everlast Foster Youth Council. I'm very outgoing and make friends quickly, which have been strengths.


Despite the challenges of foster care, you are a success story. Tell us about your triumphs and plans for your future.
Recently I graduated from Benson High School in the top ten percent of my class. I was honored to also be awarded the Susan Thompson Buffett Scholarship. My goal is to finish college and become a theatrical designer. I have always loved theater productions and making clothes.


What do you want to be doing in 5 years? In 10 years?
In five years, I see myself having my college degree and starting my career in theatrical design in a local theater or play production. In ten years, I would like to be designing clothes for films and TV shows like Modern Families, Glee or Desperate Housewives.


How has the Nebraska Foster Youth Council improved your life?
Project Everlast Foster Youth Council has given me the ability to advocate for myself and other foster youth as well. When I joined the council, I became more comfortable identifying as a foster youth, knowing there were other young people fighting for this cause. Most of all, Nebraska Foster Youth Council has helped me to understand that I'm not just a foster child, but that I am a person and people can succeed if they strive to get the most out of life.