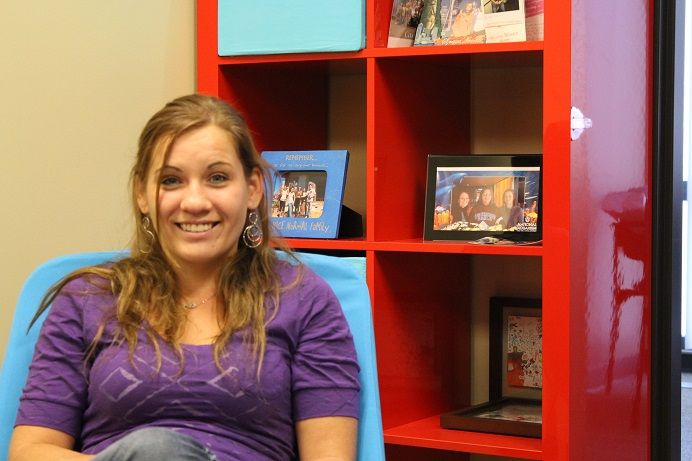 Hi All! I'm Amanda! I'm looking very forward to participating in this blog. I have much to share!
For starters, I'll share a little about me. I first entered the foster care system when I was an infant, while we were living in Cheyenne Wyoming. The last time I entered the system was when I was 15 and living in Nebraska with my dad and step mother.
I spent the remainder of my teenage years in the system. Although I feel my trip through the system was easier than most, it still was extremely difficult to deal with.
I turned 19 just 2 weeks before my high school graduation. A few short days after my birthday, my foster parents packed my things for me and thought I should go to a group home. Luckily, I was placed in respite care for the remaining days of high school. After that I never heard a word from a caseworker or any other HHS person. It wasn't until last year I even learned of Project Everlast (which is a great program)!
I now live with my boyfriend Chris, in a town 12 miles away from my home town. I am and understudy at an art studio here in town. I make molds and paint and do all kinds of fun things most people don't get to do when they're at work. :) I also do part time housekeeping for some of the great people of Cambridge.
This last year, Chris and I started a greenhouse in our backyard. I've always felt I had a green thumb and turns out, Chris does too. We grew over 3,000 vegetable plants in our greenhouse and some flowers. The plants we did not sell, we planted in our own garden. We had every vegetable possible! Some of our produce went to the farmers market downtown, but most of it was turned into pickles, pasta sauce, and lots of other goodies! It was a wonderful experience and we are looking forward to doing it again next year. :)
Anyway, I look forward to blogging with Project Everlast!