Mona Tarin, Camp Catch-Up Director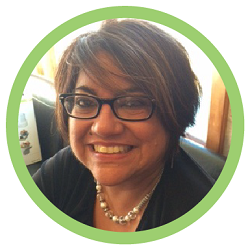 Mona has worked with families and children for over 20 years. She began her journey working with infants and toddlers through Early Head Start. During that time, she learned a lot about brain development and the importance of attachment. Mona's passion for helping children then evolved to include working with families whose children are in the foster care system.
Mona was previously the Youth Advisor for the Southwest location and is now the director of Camp Catch-Up, Nebraska Children's summer camp to reconnect siblings separated by foster care or guardianship.
Mona and her husband, David, have two children, Michael and Adrianna, and a granddaughter, Nyla. Mona is passionate about helping people and mentoring youth. Her motto is: "I want to inspire people. I want someone to look at me and say 'Because of you, I didn't give up.'"