Alana Pearson, Project Everlast Northern Service Area Coordinator & Director of Camp Catch-Up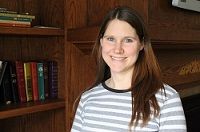 Alana was an original member of the council when it began in 2002. She brings a wealth of professional knowledge to Project Everlast. Alana is currently responsible for planning and directing Camp Catch-Up, and supports both the Norfolk and Fremont Councils. Alana holds a Master's Degree in Education and believes one should never stop learning.
Learn more about Alana.