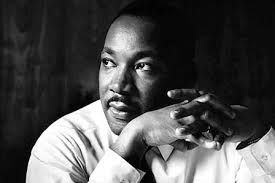 This weekend, as we celebrate the life and work of Dr. Martin Luther King Jr., let us reflect on some of the words he gave us . . . words that are particularly powerful for our mission at Project Everlast.
ON ADVOCACY AND CHANGE
"Change does not roll in on the wheels of inevitability, but comes through continuous struggle. And so we must straighten our backs and work for our freedom."
"Human progress is neither automatic nor inevitable... Every step toward the goal of justice requires sacrifice, suffering, and struggle; the tireless exertions and passionate concern of dedicated individuals."
"The hope of a secure and livable world lies with disciplined nonconformists who are dedicated to justice, peace and brotherhood."
ON EDUCATION
"The function of education is to teach one to think intensively and to think critically. Intelligence plus character - that is the goal of true education."
"Rarely do we find men who willingly engage in hard, solid thinking. There is an almost universal quest for easy answers and half-baked solutions. Nothing pains some people more than having to think."
ON SERVICE
"Every man must decide whether he will walk in the light of creative altruism or in the darkness of destructive selfishness."
"Life's most persistent and urgent question is, 'What are you doing for others?'"
ON EMPLOYMENT
"All labor that uplifts humanity has dignity and importance and should be undertaken with painstaking excellence."
"Whatever your life's work is, do it well."
EVENTS TO CELEBRATE DR. MARTIN LUTHER KING JR. DAY IN NEBRASKA
January 17-24: Martin Luther King Jr. Week – University of Nebraska–Lincoln
January 18-23: Martin Luther King Jr. Celebration – Creighton University, Omaha
January 20:
Martin Luther King Jr. Day of Service – University of Nebraska @ Omaha
19th Annual Martin Luther King Jr. Youth March & Rally – Lincoln
Tribute to Martin Luther King - Homestead National Monument, Beatrice